Towards a clean energy future
We're innovating to lead Ontario's energy transition.
As the global population grows, it's expected that energy usage will increase by 50 percent over the next 30 years*; getting to net zero has never been more important for the environment. We're supporting the transition to a low-carbon economy through innovative energy solutions and collaboration with governments and partners to keep energy affordable, reliable and reduce environmental impact.
How we're supporting the transition:
Targeting net-zero emissions across our own operations by 2050.
Greening the gas supply with carbon-neutral sources.
Advancing and investing in low-carbon technologies for heat
and transportation.
Helping Ontario homes and businesses save through energy-efficiency programs.
Providing essential backup to enable renewable electricity.
---
An important part of Ontario's energy mix
Enbridge Gas will play a key role in the transition to clean energy, but we can't do it alone. It's only by working in partnership with other energy systems, such as electricity, wind and solar, that we'll meet our future energy needs in a way that's practical and affordable for Ontarians.
Why natural gas is key to the green recovery:

Affordable
Compared to electricity, natural gas provides about twice the energy needs of Ontario at about half the cost.


Leverages existing infrastructure
We're using our existing infrastructure to supply cleaner fuels and reduce emissions affordably.


Reliable
Renewable electricity requires natural gas backup when wind and sunlight aren't available, or above-ground systems are impacted by climate events like ice or wind.


Natural gas is an essential fuel choice
Critical processes that can't be electrified depend on natural gas, including the production of steel and concrete.

The future of energy:
As our population grows, the demand for energy is increasing as are concerns about our environment. What can be done to transition to a lower-carbon energy supply that is there when we need it, at a cost we can afford? Download the top 10 facts about energy here.
Weigh the costs of a single energy source:
As natural gas meets 30 percent of Ontario's energy needs today, displacing natural gas with only electricity would cost Ontarians billions of dollars for a new transmission corridor alone.
---
What we're doing to fight climate change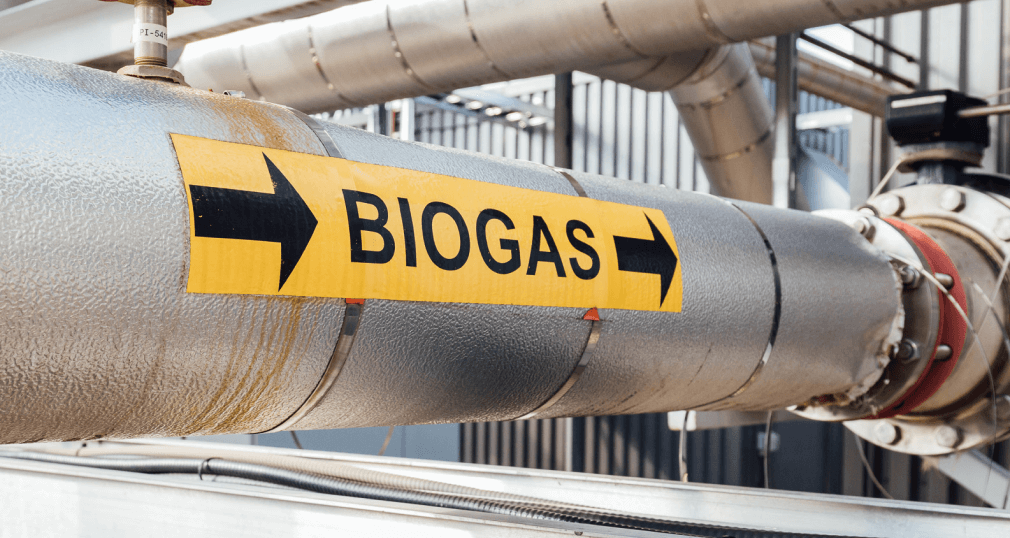 From waste to wonder-fuel: renewable natural gas (RNG)
We help customers turn food scraps, farm waste and sewage into carbon-neutral renewable natural gas (RNG), which is added to our natural gas supply to help reduce emissions and fight climate change.
Investing in low-carbon technologies for heat and transportation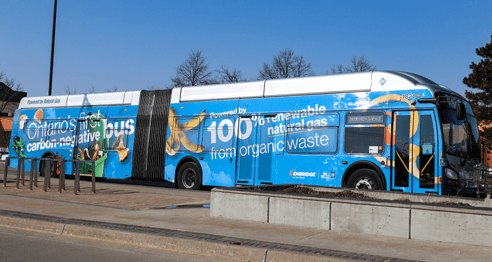 Reducing emissions and fueling fleets for less
A market-ready, low-carbon alternative to diesel, we're helping fleet owners and municipalities drive down costs and emissions with compressed natural gas (CNG).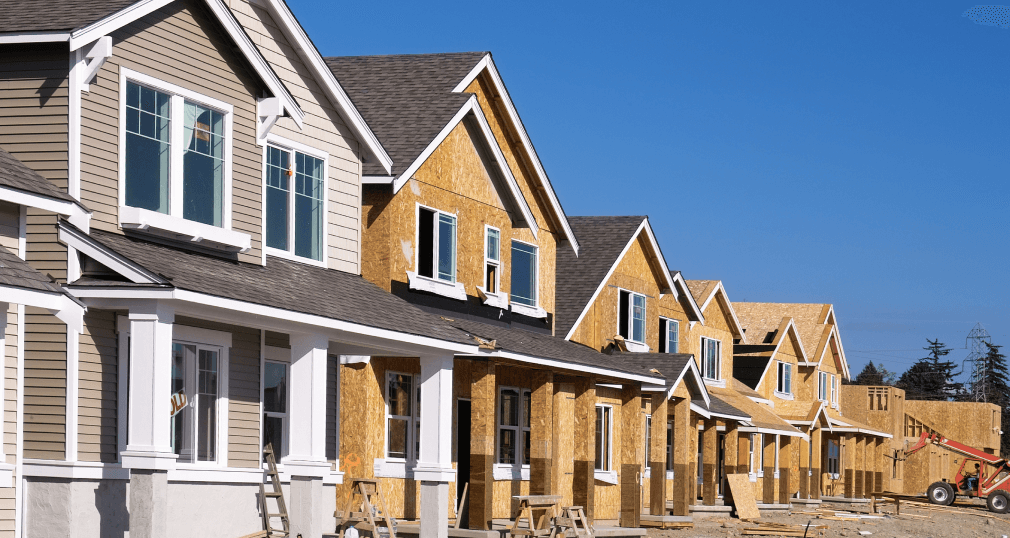 Heating from the ground up
With our turnkey geothermal program, communities and municipalities are reducing onsite emissions with a low-carbon, renewable solution to heat and cool homes and buildings.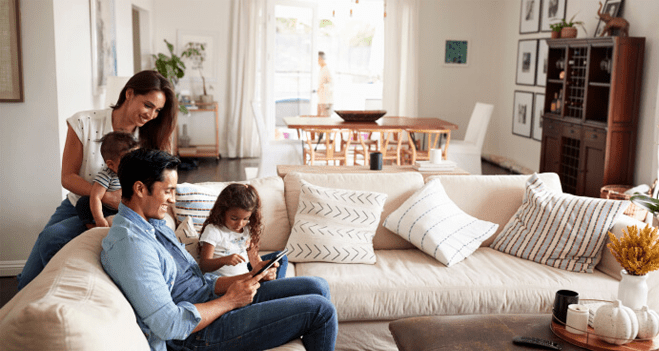 Low-carbon, energy-efficient home heating solution
We're helping homeowners in Ontario transition to a clean energy future by supporting innovative energy solutions such as hybrid heating systems. Hybrid heating systems can reduce greenhouse gas emissions by as much as 30 percent.
Helping homes and businesses save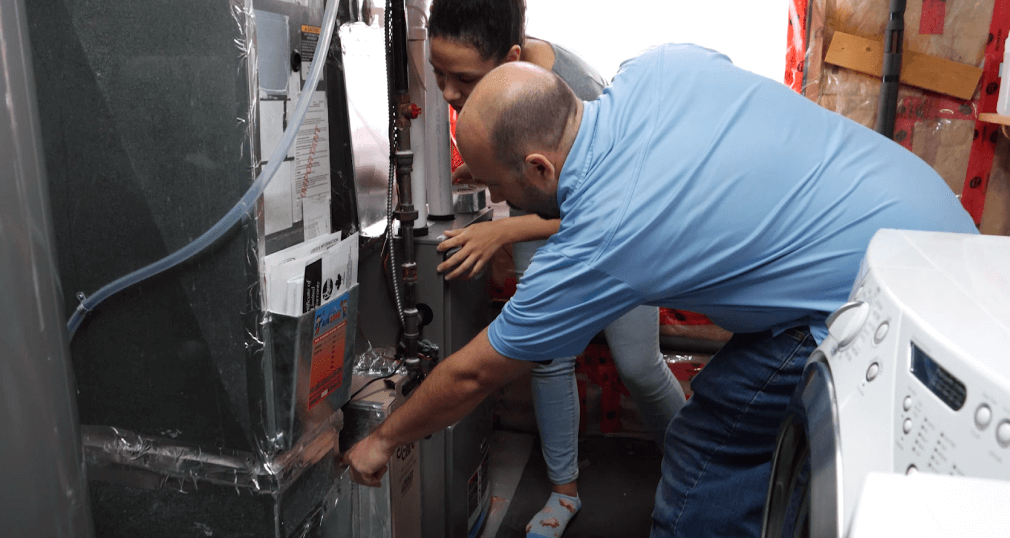 Rebates and free upgrades for homes
Our conservation programs have helped over 170,000 customers across Ontario reduce costs and their carbon footprint.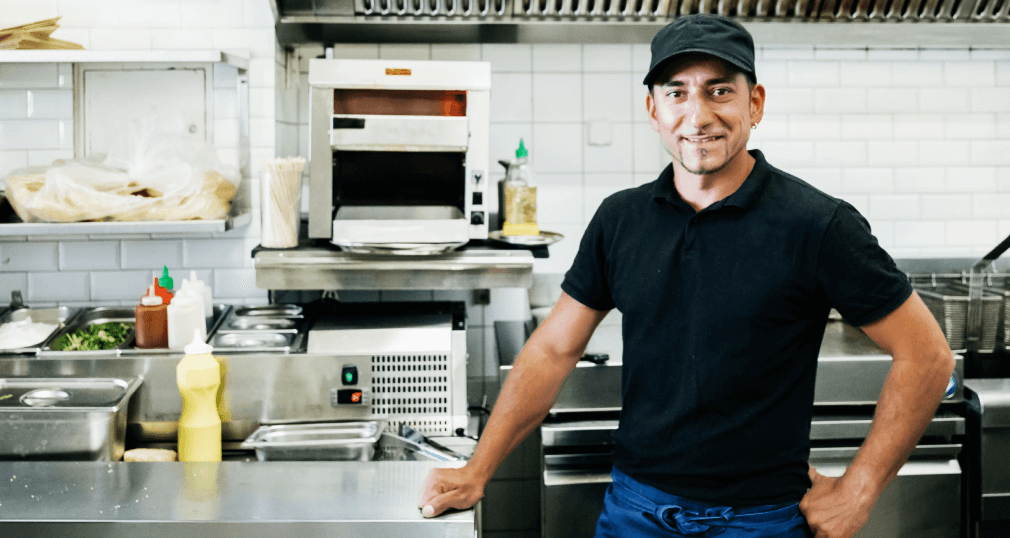 Expert help for businesses
Through incentives and expertise, we work with businesses of all types and sizes to reduce energy use and costs.
---