More efficiency and savings. Lower climate impact.
Did you know that heat for buildings is the second largest source of greenhouse gas (GHG) emissions in Ontario?*
Gas heat pumps (GHPs) are able to heat homes and buildings with technology that's more than 100 percent efficient, reducing emissions by up to 50 percent compared to conventional heating equipment.
GHPs are a type of air-source heat pump powered by natural gas. A heat pump transfers heat from one area to another. One of the main differences between a heat pump and a conventional furnace is that heat pumps use energy to transfer heat, whereas a furnace generates heat through the combustion cycle.
GHPs offer an affordable way for Ontarians to take action to lower energy use and reduce emissions.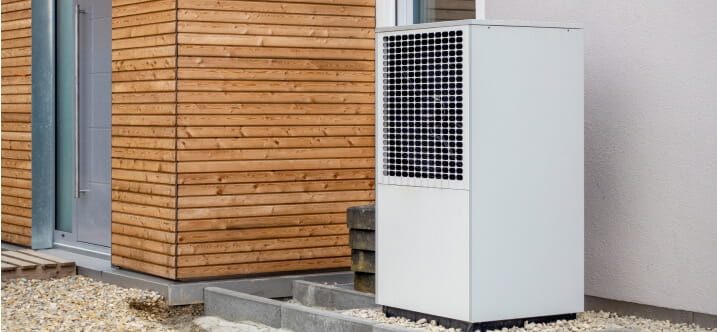 ---
How gas heat pumps support a clean energy future
GHPs offer a pathway to achieving net-zero emissions by 2050 as the natural gas distribution system is decarbonized with carbon-neutral fuels such as renewable natural gas and hydrogen.
---
How GHPs achieve greater than 100% efficiency
GHPs provide space heating and hot water. Using natural gas, they work by drawing in heat from the outdoor air and transferring it in and out of homes or buildings. This cycle of energy transfer keeps homes and buildings warm in winter.
GHPs can be installed in both residential and commercial settings. They have the potential to replace natural gas furnaces and hot water systems, using less fuel to provide the same level of comfort.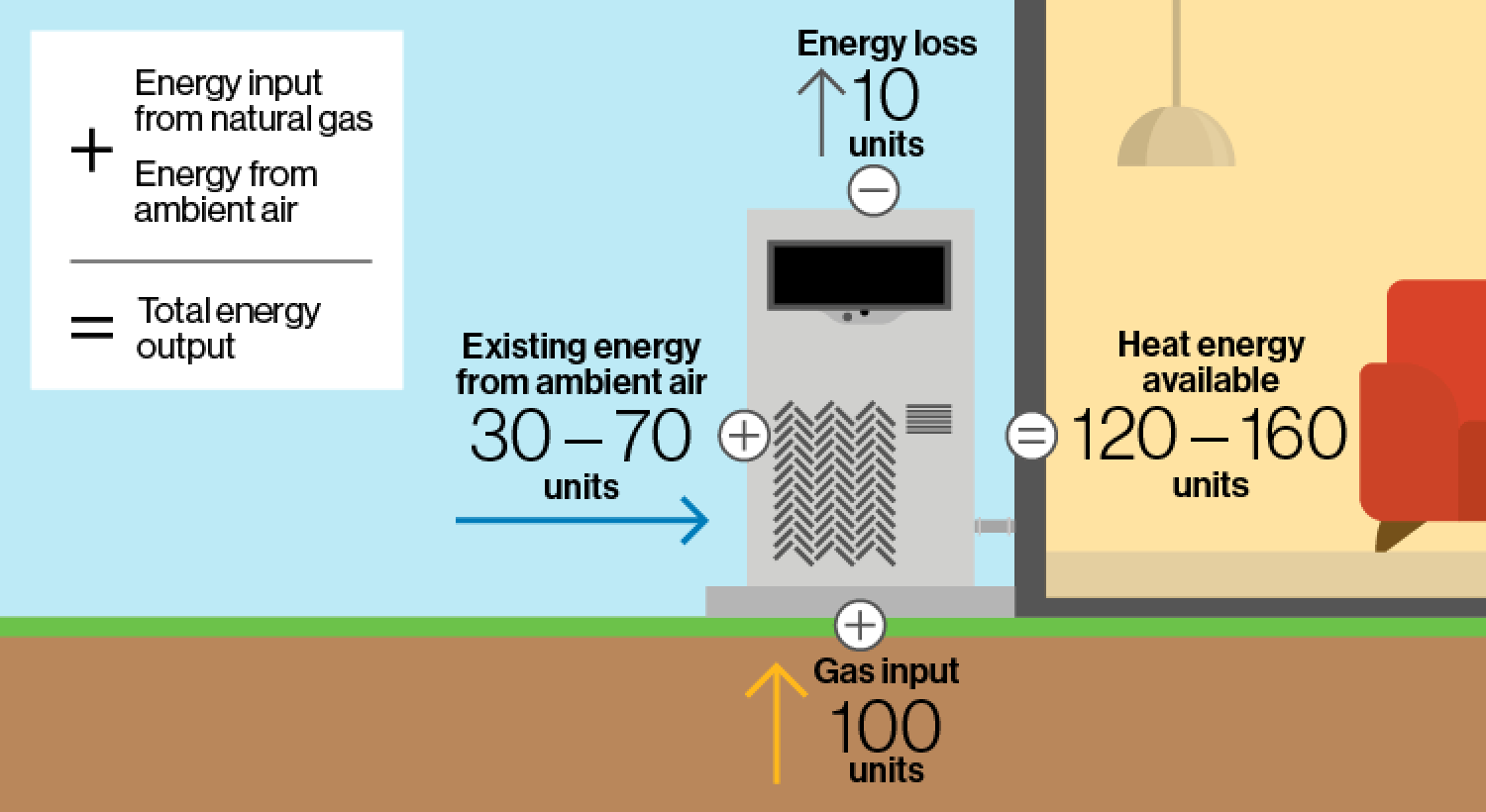 This diagram shows how GHPs can achieve greater than 100 percent efficiency.
When 100 units of energy from natural gas are used to power the unit, 30 – 70 units of existing heat from ambient outdoor air are extracted.
When combined with the energy input from natural gas, 120 – 160 units of energy are available to heat the home. The total energy output (120 – 160) is greater than the energy input (100), resulting in greater than 100 percent efficiency.
---

Energy Solutions Center

North American Gas Heat Pump Collaborative