Heating buildings more sustainably
Energy used to heat buildings generates almost a quarter of greenhouse gas (GHG) emissions in Ontario—the second largest source after transportation.
The building path to net-zero emissions includes using less through conservation combined with the the adoption of clean heating and cooling technologies and green fuels.
Net-zero pathNet-zero industry pathNet-zero transportation path
---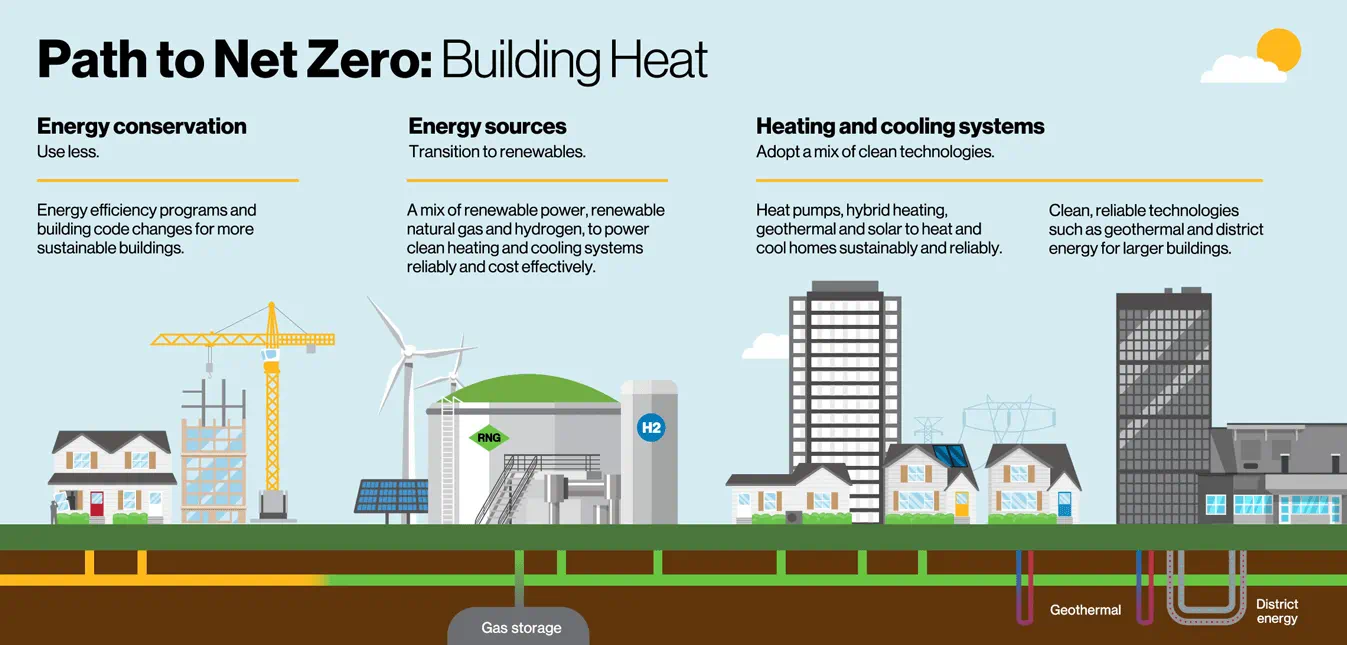 ---
Energy conservation
Through incentives and expertise, Enbridge Gas delivers conservation programs to help customers lower their carbon footprint and their energy costs.
---
Clean heating
Adopting a mix of clean technologies including hybrid heating, solar, geothermal and more can help us heat and cool sustainably.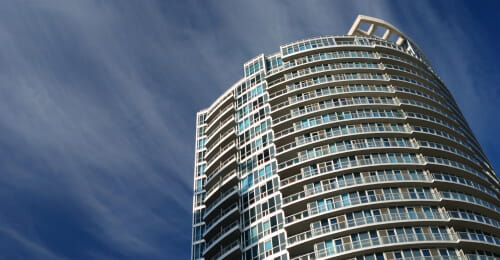 Gas heat pumps (GHP)
More efficient than condensing boilers, GHPs are designed to deliver efficiencies beyond 100 percent, with lower operating costs than conventional natural gas systems.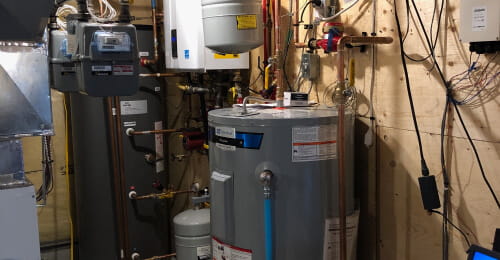 Hybrid heating
Hybrid heating systems use smart controls to switch between electricity and natural gas. This helps heat and cool homes more efficiently while reducing emissions and long term energy costs.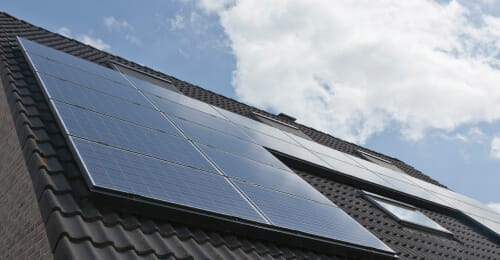 Solar photovoltaic (PV) panels
Builders are now taking advantage of this clean, renewable energy source to generate electricity in new homes.
Wastewater energy transfer (WET)
A WET system harnesses the latent energy of wastewater to heat and cool buildings, eliminating the need for boilers, chillers and furnaces.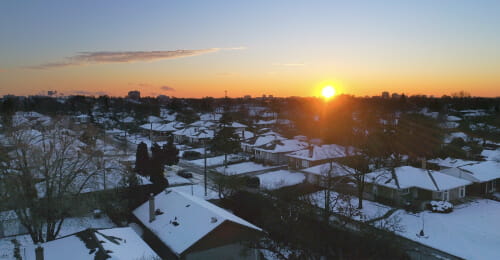 Geothermal heating
Geothermal heating is a clean, renewable energy system that leverages the consistent temperature of the earth just a few metres below ground.
---
Green fuels
Blending hydrogen and renewable natural gas (RNG) into the gas system for cleaner energy sources.
Hydrogen
Already in use around the world, hydrogen can be safely blended into the gas supply and distributed through existing pipelines to provide lower-carbon heat for homes and businesses.
Renewable natural gas (RNG)
Created by capturing methane emissions from organic waste, landfills and wastewater, RNG can be blended into the natural gas network and used to heat homes and businesses.
---
Why we're optimistic about a clean energy future
Hear from leading subject matter experts highlighting some of the key innovations they are driving within the home heating sector.
"What excites me about the energy future is seeing how the gas utilities transition into cleaner sources of fuel and how we approach electrification. I think we're seeing a lot of alternative fuel sources being explored, such as green natural gas, hydrogen and I think these are going to play a big role in our future. It's important because those reduce our greenhouse gas emissions and make our future more sustainable."
Julian Kazan, Energy Advisor
---
See other clean energy solutions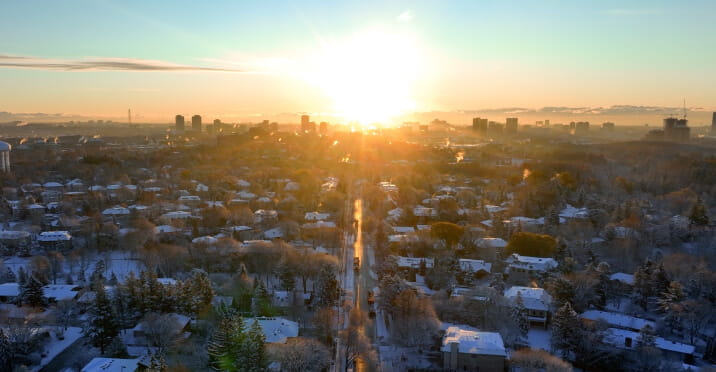 Getting to net-zero emissions
Learn how we're working together for a sustainable future by advancing new technologies, introducing new renewable fuels and finding practical ways to use less energy.
See technologies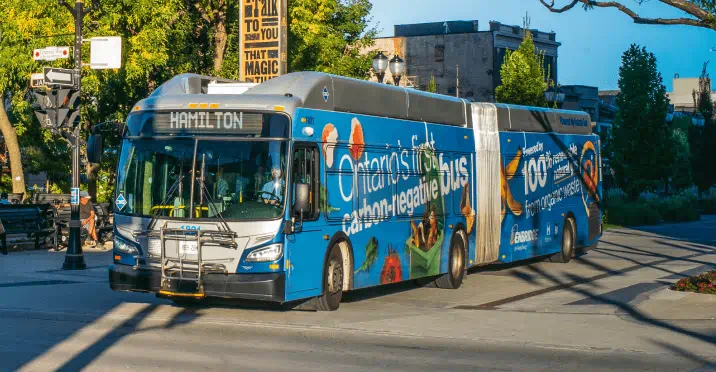 The transportation path to net zero
Transportation is the largest source of emissions in Ontario. See how we're driving cleaner fuels and sustainable technologies forward.
Explore the path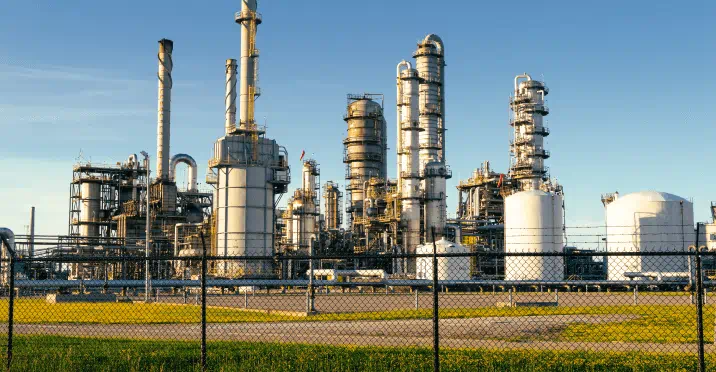 The industry path to net zero
We're accelerating investments in renewable hydrogen and carbon capture and sequestration to power industry where it can't be electrified.
See solutions