Putting organic waste to good use
As momentum to meet climate targets increases, RNG is steadily gaining ground as a viable way to step up climate action, quickly and affordably. Produced from organic waste, such as food scraps, farm waste and wastewater, carbon-neutral RNG is used to fuel fleets, power industry and heat homes and businesses more sustainably—making Ontario's energy future that much cleaner.

---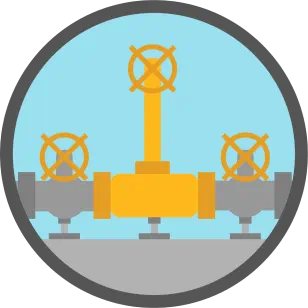 For suppliers
Generate a new source of revenue, with support and financing to turn organic waste into RNG.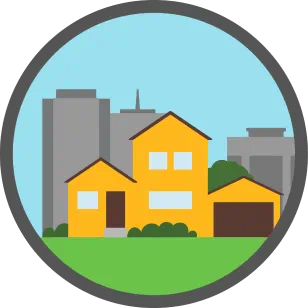 For municipalities
Expert help to adopt a circular economy approach—repurpose the city's organic waste to fuel fleets and heat buildings.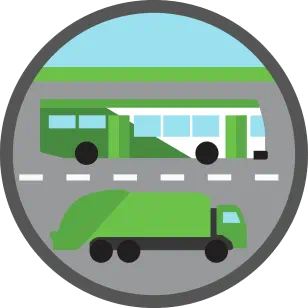 For fleets
Turnkey solutions to switch fleets to compressed natural gas or RNG.
---
A crucial solution on the path to net zero
Produced from organic waste, RNG can be added to Ontario's natural gas system and used as an alternative to conventional fuels and energy sources.
Carbon neutral
Diverts methane—one of the most harmful greenhouse gases—that would otherwise be released into the atmosphere.
Diverts waste from landfill
As Ontario's landfill capacity is expected to run out by 2032*, RNG offers an immediate solution.
Versatile, resilient and market-ready
A made-in-Ontario solution that's more resilient and easier to adopt than other types of low-carbon energy sources.
---
How does RNG get to customers
RNG is fully interchangeable with conventional natural gas, but with carbon-neutral emissions. That means it can be added to the existing natural gas system.
The infographic details the process of getting RNG to customers; purchased from suppliers, added to the existing natural gas system, stored and distributed.
Customers can buy and use RNG to help reduce their carbon footprint, regardless of where it physically used. Think of it like depositing $20 in a bank in Windsor and withdrawing $20 in Belleville—even if the banknote may not be the same, it's still your $20.
---
Ontario's first carbon-negative bus
Residents of Hamilton, Ontario are enjoying a cleaner commute. The bus is fuelled by RNG produced from locally-sourced organic waste at the StormFisher facility in London, Ontario.
Diverts 450 tonnes of organic waste from landfill in one year.
Equivalent to taking 185 cars off the road for a year.
Captures more emissions than are released from the bus.
StormFisher unlocks the value of organic waste
At the biogas facility in London, Ontario, over 70,000 tonnes of organic waste is converted to RNG—eliminating over 80,000 tonnes of GHG emissions and producing over 3 million cubic metres (m3) of RNG.
From Green Bin to RNG
The City of Toronto harnesses the biogas emitted from processing its Green Bin organic waste. The resulting RNG is added to the existing natural gas system and used to fuel the city's waste collection fleet.
Stanton Farms creates renewable energy from organic waste
At their farm in Ilderton, Ontario, the Stanton family is using a biodigester to break down organic waste for renewable energy production, decreasing methane and GHG emissions. Stanton Farms' new RNG facility will Inject more than 3 million cubic metres (m3) of RNG per year to Ontario's natural gas network.