Parry Sound Pilot Project
Learn more about the project and the Integrated Resource Planning process below.
About the project
Enbridge Gas has submitted a proposal to the Ontario Energy Board to run a pilot project for homes and businesses of Enbridge Gas customers in the Town of Parry Sound to better understand the impact that enhanced targeted energy efficiency (ETEE) and Integrated Resource Planning alternatives (IRPA) has on reducing the natural gas system's peak period demand.
Key objectives from this pilot are to:
Develop an understanding of how to design, deploy and evaluate an ETEE program.
Gain insight into how ETEE measures impact peak period demand.
The IRPA being explored for this pilot project include supply and demand side alternatives, such as compressed natural gas (CNG) along with ETEE programing.
If approved, Enbridge will launch further community engagement and begin delivery of the programs. Updates will be posted here on this webpage as well as communicated to those who have signed up for updates via our website.
Participation in the pilot program will provide us with the data and insight that will inform future system planning and support our move towards net zero goals.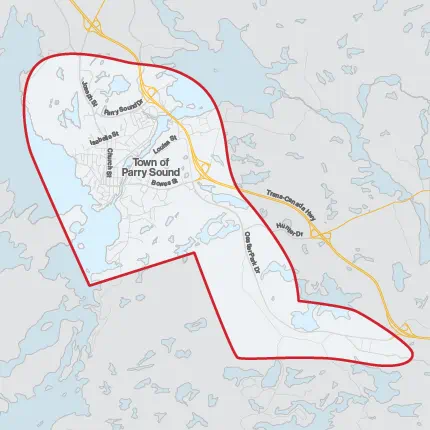 Why we're doing it
The pilot's purpose is to test and better understand the impacts that enhanced targeted energy efficiency (ETEE) has on reducing the natural gas system's peak period demand.
ETEE involves offering targeted energy efficiency programs that support a reduction in peak period natural gas demands. While traditional energy efficiency programs have been in place for some time, using them to reduce peak demand requires more investigation. This pilot aims to better understand how to design, deploy and evaluate an ETEE program, and its impact on peak period natural gas demand.

Impact
Our pilot projects have been designed to minimize disruption in our communities. Automated meter reading (AMR) technology will be installed on a subset of customers meters, which will allow us to collect hourly usage data. This will help us better understand how enhanced energy-efficiency programs impact natural gas demand. Enbridge Gas is in the process of establishing a timeline for the installation of these technologies.
You may see Enbridge Gas vehicles and contractors working in your neighbourhood. Installation of AMR technology will not disrupt your service and there will not be any additional charges on your bill.
The pilot design will offer a range of our enhanced energy efficiency programs, so be sure to check back on this website for more information.

Benefits
This pilot project represents an opportunity for your community to participate in the energy transition in Ontario. The learning's from this project will lead to better decision making and informed system development, and shape asset management planning for years to come.
The pilot will also benefit participating customers in the community through enhanced energy efficiency programming that can help reduce consumption and potentially lower energy bills.
Community outreach
Public consultation is a key component of the IRP process. An open house was held on Wednesday, May 10 at the Charles W. Stockey Centre to learn about the Parry Sound Integrated Resource Planning pilot project. There will be more opportunities to share your feedback in the future. Sign up for updates to learn more.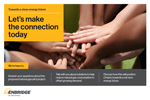 Regulatory updates
We have filed our application for approval of costs and the accounting treatment of costs, associated with two Integrated Resource Planning pilot projects.
What is IRP?
Integrated Resource Planning (IRP) is a natural gas planning strategy and process1. Through the IRP process, we forecast what energy demand will look like, determine whether a traditional pipe project or an alternative will meet the energy need, and then lay out a roadmap for how we'll manage it. As part of this process, we gather input and feedback from communities on what matters most.
Non-pipeline alternatives can include:
Demand side alternative:

Lowering or shifting energy use through energy efficiency programs such as ETEE programs or demand response (DR) programs.

Supply side alternative:

Delivering more energy without adding new pipeline using compressed natural gas (CNG) or liquified natural gas (LNG).
Displacing conventional natural gas with carbon neutral renewable natural gas and hydrogen.
Adding supply through upstream deliveries.
Alternatives can be implemented individually or in combination to meet the system need cost effectively and within the required timeframe.
1 IRP Framework was published by the OEB on July 22, 2021.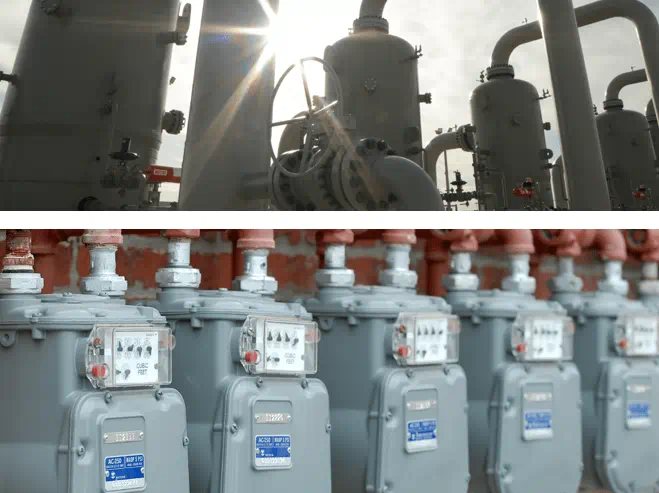 How Enbridge Gas is Supporting a Net Zero Future
Energy warms our homes, powers our vehicles and helps produce and move the goods we use every day. As our climate changes, energy systems are evolving, working together to meet our future energy needs sustainably.
For us, innovation comes naturally. We're collaborating to advance new green technologies to fuel transportation, heat buildings and power industry. We're introducing new renewable fuels and finding practical ways to use less energy.
The most cost-effective and resilient path to net-zero*Net zero means reducing GHG emissions to as close to zero as possible, then balancing any remaining emissions with an equivalent amount of carbon removal through environmental actions and innovative technology.
https://www.canada.ca/en/services/environment/weather/climatechange/climate-plan/net-zero-emissions-2050.html emissions requires electric and gas systems to work together. This includes increased electrification of building heat, personal and light-duty vehicles; greening the gas supply with renewable natural gas and hydrogen; and powering industry with hydrogen and blended natural gas, combined with carbon capture.
This collaborative approach will:
Reliably meet our energy needs, even on the coldest days.
Meet the energy needs of industries like concrete and steel production, and heavy transportation that can't be practically electrified.
Minimize costs for energy consumers.
Provide consumers flexibility to make choices on their path to net zero.

Have your say
We want to hear what matters most to you. Take a few moments to share your thoughts on projects and priorities in your community.
What we've heard
Does IRP mean that Enbridge Gas won't be investing in new infrastructure in our communities?

Enbridge Gas will continue to invest in our communities and IRP efforts will help ensure we are looking at the most cost-effective alternatives.
Rates have been increasing for natural gas, will IRP efforts impact my rates?

IRP efforts are designed to solve capacity issues in the most cost-effective way, including measures that can help customers with their energy efficiency.
When will you be detailing the offers associated with IRP?

Pending OEB approval, we expect to have more program information in late 2023/early 2024.